Southern Cargo Packers and Movers
Smart Office Shifting Services in Mumbai at Southern Cargo
Shifting an office is one of the most challenging assignments you may have. Office relocation involves moving an immense number of seats, work areas, supplies, hardware, computers, gears, and file organisers. Anybody can feel the stress when it comes to moving their office from one place to the other. At Southern Cargo Packers and Movers, we offer easy and fast office shifting services in Mumbai at an affordable cost.
To move your office from one place to the other, you need to pack each and every piece safely and transport it to your new workplace without any harm. Professional office shifting services near me handle your relocation correctly in minimum time. Whether you are shifting your office for the first time or after a long time, your experience cannot match what experts have handled almost every day to make your process efficient, fast, and straightforward.
You may consider shifting your office for numerous reasons, including expanding the workplace, improving brand identity, changing work culture, or accommodating more staff. Successful office relocation needs to have solid project management and plan whatever your reasons are. Our expert team will assess your relocation needs and create a stepwise strategy to accomplish a smooth transition.
Here, at Southern Cargo Packers and Movers, you will get access to the top professional office shifting packers and movers at the most genuine prices. Get a quick quote from us, and we will help you through each step of your office relocation. Book our service now and get the best services from trusted packers and movers for office shifting from Mumbai to all over India.
Looking For Office Shifting Services in Mumbai?
Get Instant Quote
Where are you moving to? If you are in hurry, Call us at 9372102519 or fill out the form below to get a free moving quote within minutes.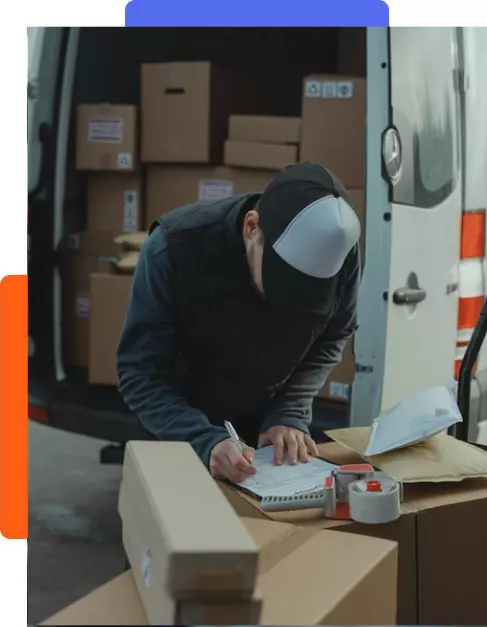 Office Shifting Packers and Movers Charges in Mumbai
Are you looking for the best quality office shifting services in Mumbai at affordable rates? Southern Cargo Packers and Movers offers classic moving services on budget. Whether you are expanding your office or changing headquarters, our specialised experts will be at the helm to provide you with a multitude of office shifting services as per your requirements.
We understand that everyone has a budget within which they must plan their move. Rest assured that our office shifting charges are the most affordable and reasonable in the industry. Refer to the chart below to get a clear idea of the rates to shift office from Mumbai.
Local Packers and Movers in Mumbai Charges
Local Shifting in Mumbai Within 10km
Local Shifting in Mumbai Within 10-50km
Local Shifting in Mumbai Within 50-100km
A 7-step Procedure for a Successful Office Relocation
A successful office move largely depends on proper planning from the beginning until the end. It is crucial to create a detailed plan inclusive of several aspects of the relocation. Want to know how to get started? Follow this 7-step procedure:
1. Take Your Time: The moment you decide to move your office, start making a comprehensive project plan. Top office shifting packers and movers suggest these vital tasks to include in your plan:
 Assign a person to be in charge of the relocation
Identify what responsibilities you may assign to which person
Fixed deadlines for particular tasks
Select employees as coordinators for the process
2. Assign a Coordinator: Select a person who will supervise and manage each move aspect. Ensure that person has exceptional decision-making and administrative skills so that they can smoothly handle last-minute decisions.
3. Fix a Budget: The budget for your office move will largely depend on your current office size, the services you plan to hire, the distance to be travelled, and your infrastructure. Fix your budget and plan your move accordingly.
4. Pick Your Team: Make a team that will work with your supervisor to streamline the relocation project. This team will ensure that nothing gets forgotten or overlooked, list all tasks involved in the process, make a priority sequence, and talk to office shifting services in Mumbai to make a move happen.
The team you choose should have complete information about your workflow, office tech, security, shared equipment, ergonomics, responsibilities of different departments and staff members, space requirements, etc. You may need tech experts to pack your office phones, computers, technical equipment, hard drives, and others.
5. Select Professional Packers and Movers Mumbai: Select office shifting services near me with expertise in office moves of all sizes and types. Southern Cargo Packers and Movers have knowledge and experience in different types of office relocations pan India. Choosing our skilled and professional team will make the shifting process extremely smooth and stress-free.
6. Set Target Dates: Once you decide the dates, inform your team and your packers and movers for office shifting to book the date and complete the tasks to be done.
7. Inform Your Vendors and Customers: Notify your vendors and customers that you are shifting to a new office so that they can stay prepared for the expected delays in deliveries, services, and communications. Inform them how they can continue availing of your service during the shifting process and what will be your new address.
You may notify them via text messages, emails, flyers, social media, etc. Also, update your new address on your website with a notification banner.
Packers and Movers Mumbai Rates for Domestic Office Shifting
These are just approx. rates for domestic Office relocation to PAN India. For exact quote, please call us.
6 Reasons Why to Choose Our Moving Services?
Why Southern Cargo is the best at Office Shifting Services in Mumbai?
Southern Cargo Packers and Movers offers customised, peaceful, smooth, and hassle-free office relocation services from Mumbai to across the country. Built on 13+ years of industry experience and an all-encompassing understanding of office shifting needs, Southern Cargo is known to be the best Packers and Movers in Navi Mumbai, Thane, Mumbai, and surrounding areas.
We provide high-quality, budget-friendly office moving services in Mumbai to offices of all sizes. We assign a dedicated manager to take care of your entire relocation process and relieve you of all your shifting-related worries. While our team takes care of your move, your employees can continue their routine tasks without affecting their productivity.
Neighbourhood areas Covered by our Office Shifting Services
Mumbai is a booming city with better business areas being developed almost every year. Therefore, relocating the office to a newer, better premise has become a common practice in the city. At Southern Packers and Movers, we offer customised office shifting services without disturbing your company's regular workflow.
If you are planning to shift your office to any of the Mumbai neighbourhood areas, we are here to help:
Safe and Professional Intercity Office Shifting Service
Facing troubles while shifting office to a new city is quite viable and common. Many things must be shifted that is difficult to keep track of. The computers, furniture, equipment, everything needs to be moved safely while shifting to a new city. That is why you would need our intercity office shifting services to make your move without any damage to your commodities.
At Southern Cargo Packers and Movers, we provide you with the best intercity office relocation services from Mumbai to anywhere in India. Believe us; we are the most trustworthy packers and movers for office shifting to any of the following cities pan India.
Do's and don'ts of Office Relocation
Even when you hire our office shifting packers and movers, the role of office admins and managers can never be ignored for a smooth workflow. Take care of these do's and don'ts for successful office relocation.
DO'S:
Make a list of all your office movables:

You must be using electronic equipment like computers, connected hardware, scanners, printers, monitors, and air conditioners that need extra care while uninstalling and installing. Include other items like decorative items, stationery, documents, files, etc. so that our packing experts bring the

suitable packaging materials

for them.

Protect your data:

Data loss and theft commonly happen during the relocation process. You may lose your important documents and damage your hard drives and servers. Therefore, back up your important data to protect it from breach and loss when moving.

Deep clean the office:

It's no use moving with items you no longer need. Dispose of unnecessary furniture, shred old files, donate or sell equipment you won't need anymore. Consult your accountant before doing that since they may use your donated items as write-offs.

Involve your employees:

Keep your staff member up-to-date with your time schedules and moving plans. Notify them about important procedures and changes at your new business location, including the new address, updated fax and phone numbers, revised building rules, packing arrangements, etc. Keeping them involved ensures that nothing gets forgotten and boosts their morale.
DON'TS:
Do not trust cheap packers and movers for office shifting:

Some office managers believe more in cost-cutting. However, compromising the quality of

office relocation services

is a regretful step you will ever take. The risk of delays and damages may lead to unexpected difficulties during the move, which you can conveniently avoid by hiring Southern Cargo Packers and Movers.

Do not shift in a hurry:

No matter where and when you plan to relocate, you cannot move all your office setup, equipment, and other items in a hurry. Create a thought-out plan and make a move in phases.

Do not shift before the new location is ready:

Ensure that your new office location is furnished and completely ready to move. Do not forget to check the air conditioners, electricity connections, security systems, and backup power setups. If something is missing, get it fixed before scheduling your move.
Office relocation can get so time-consuming and messy if not done under the supervision of trained and certified office shifting packers and movers. So, do keep these do's and don'ts in mind and hire us for a stress-free office shifting experience.
Faq's About Office Relocation Services near me
When you approach us for office shifting, our pre-move survey experts visit your place to determine your requirements. Then, we prepare a quote that mentions what we will do, when, and its cost. We send you this quote and clear your doubts. Once you hire us, our project managers book the date to plan the relocation.
Basically, we calculate the moving cost based on factors like the volume of your goods, the distance between your origin and destination place, services availed, and applicable taxes.
Yes. We help you move approximately every piece of equipment from your office, not only computers. You may hire our IT staff to disconnect your computers from your old office and reconnect them at your new location.
Yes. Our Packers and Movers in Thane will bubble wrap your monitors and keep them in a separate bin with dividers to ensure they remain immobile during transit.
Yes. A majority of our office relocations happen after working hours, either on weekends or evenings.
Yes. Office relocations often increase the chances of data loss and theft. So, we employ suitable data protection strategies before your office relocation. Our purpose-built packaging systems also ensure that your IT equipment remains fully protected during the move.
Our office shifting packers and movers employ all the required measures to prevent any technical issues or delays. Using them, we plan for contingencies and prioritise data backup in advance. Our efficient and fast office shifting services ensure that we deliver all your equipment and re-install in your new office securely and on time.
We have 13+ years of experience in the office relocation industry of Mumbai. Over all these years, we have shifted all types and sizes of offices from Mumbai to different corners of India. You may read our reviews and testimonials to see our past clients' comments about our services