Southern Cargo Packers and Movers
Corporate Shifting with The Best Packers and Movers in Mumbai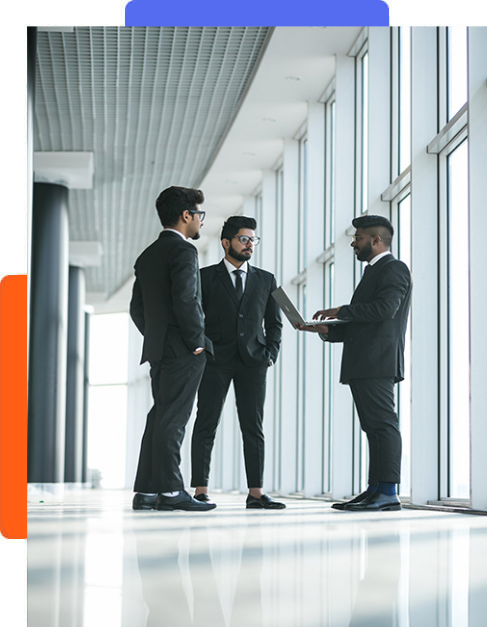 Looking for corporate relocation companies near me? It is worth hiring us for the commercial move of your employees to a new location.
Southern Cargo Packers and Movers is a leading name in providing corporate relocation service to MNC companies, public sector companies, financial institutes, and other corporate consumers. We offer innovative moving solutions to meet the evolving requirements of our corporate clients and stand on the leading edge. Our goal is clear: deliver customised, complete, corporate shifting solutions to improve your relocation experience, reduce risk exposure, stabilise shifting costs, and streamline administration.
With our redefined relocation services, our corporate clients have changed the way they think about corporate office relocation. At Southern Cargo Packers and Movers, we take full responsibility for shifting all your corporate employees wherever, whenever required. Our dedicated teams handle all your employees' households to ensure quality packing, safe transit, and timely delivery. Over 13+ years, we have made corporate shifting tasks less stressful for people by serving our customers the best in the market at the most reasonable rates. 
Get in touch! Let us know your corporate relocation requirements. Our team will soon contact you with the best offer as per your demand.
Looking For Corporate Relocation Service Mumbai?
Get Instant Quote
Where are you moving to? If you are in hurry, Call us at 9372102519 or fill out the form below to get a free moving quote within minutes.
Domestic Corporate Relocation Charges in and around Mumbai
If you want to shift your employees to a new city or state from Mumbai, our well-trained packers and movers offer domestic employee relocation services at affordable rates.
We know how to handle all your items with safety. For instance, if you are in Thane or Navi Mumbai and want to shift your employees to Delhi, our Packers and Movers in Navi Mumbai and Thane will take full responsibility for their move. Are you looking for a domestic corporate relocation service from Mumbai to anywhere in India? Know the applicable charges referring to the rate chart below.
Packers and Movers Mumbai Rates for Corporate Shifting Services
These are just approx. rates for domestic home relocation to PAN India. For exact quote, please call us.
6 Reasons Why to Choose Our Moving Services?
Major Complexities Involved in Corporate Shifting
Corporate shifting is not just about shifting goods from one place to another. It requires an entire system that Southern Cargo Packers and Movers excel at. First of all, we listen to your requirements and create a plan to handle the whole shifting procedure seamlessly. We will organise, pack, and move your employees' items as per your set schedule while ensuring a smooth and easy process.
While planning for a corporate move, these are a few complexities that make the entire process more cumbersome and time-consuming:
Corporate shifting is not a process that can be completed in a single day. You must keep adequate time depending on the number of employees and the distance to be travelled. Being lengthy is a complexity that makes our clients more worried.
Corporate relocation is one of the most challenging types of moves because it involves a large number of goods belonging to several employees. Taking each item to a new location is tricky and requires proper management.
Now, the most significant complexity in corporate shifting is the considerable costs involved in the same. Since it involves many people, a huge amount of goods, and a lengthy process, you need to spend more money accordingly. Managing the finances is again an enormous complexity for corporate office relocation. To perfectly manage a corporate move, you need our trained staff to take care of your employees' items at affordable rates.
Intercity Corporate Relocation Service Pan India
Whether you are a small, medium, large corporate house, if you need to shift your corporate employees to a different location outside Mumbai, Southern Cargo Packers and Movers Mumbai offer the best infrastructure to move your team members. Our experts play an essential job in streamlining your process, as we have years of experience in the industry and we understand every little detail of intercity corporate office relocation very minutely.
With the latest innovation, we depend on high-end techniques and instruments to help your employees' intercity relocation. We have highly qualified corporate relocation service providers, and you can rely on them. At Southern Cargo Packers and Movers, we are well-equipped and well-reputed to shift your corporate house to any of the following cities across India.
Common Problems Arising During Corporate Office Relocation
Corporate relocation is tough, and so are the problems that may arise during the process. At Southern Cargo Packers and Movers, we highlight a few common issues you may face while shifting your employees from one place to another.
What is Included in our Corporate Relocation Package?
The success of your business largely depends on where it is located. You may shift to a new location or open another branch to increase business, attract more customers, expand the workplace, or any other reason. Our corporate office relocation package includes several other services to make your corporate move smooth and streamlined, apart from packing and transporting your employees' goods.
Depending on your employees' family and housing needs, you might require additional assistance that we may deliver. Our corporate relocation package includes the following services:
Labour Expenses: Typically, our corporate relocation package includes most of your moving expenses, which consists of hiring labourers to complete the move.
Moving Truck: The package will cover the cost of the moving truck required to move your employees' belongings.
Packaging Materials: Depending on the goods to be shifted, we use high-quality packaging materials to keep the items safe and secure during transit. We use 4-layer packaging to carry your delicate items with extra care.
Transit Insurance: We offer transit insurance, which helps you financially if the goods get damaged during transit. Although we take complete responsibility for moving the goods safely, damages, loss, or theft may happen due to unavoidable circumstances. If that happens, our transit insurance will get you covered. However, you need to pay extra depending on the insurance amount you buy.
Warehousing: You must pay for the storage unit rental if you need to store your employees' goods until they settle into their new home.
AC Dismantling and Fitting: Dismantling air conditioners from and fitting at the new house is not everyone's cup of tea. So, we offer these services to keep things easier for your employees.
Electrician Service: Several other electrical appliances need to be shifted from the old house to the new place. When your employees shift to their new home, they will need an electrician's help to get the fittings done. For them, you may hire our electrician services.
Plumber Service: Your employees will also need a plumber's help to get things right in their new kitchen and bathrooms. Hire our plumber service for them to settle them sooner.
Carpentry Service: Woodwork is an integral component of any household. Your employees may need to build customised cupboards, bookshelves, kitchen shelves, bathroom shelves, computer tables, or other wooden components in their new house. So, hire our carpentry service to give them the needed assistance.
FAQs About Corporate Shifting Services
Corporate shifting charges from Mumbai to Delhi depend on the size of your corporate, the number of employees and their family members to be shifted, the volume of goods, labour required, services availed, and other factors. Refer to our corporate relocation rate chart to get an accurate idea.
Yes. Our Packers and Movers in Thane will handle each and every detail of your employees' relocation from Thane to Mumbai. However, the charges you pay depend on the size and complexity of your corporate office, the number of employees to be shifted, and the number of carriers required as per the volume of goods to be moved.
Yes. If you are looking for corporate employee relocation services from Mumbai to Kolkata, Southern Cargo is the name you can trust upon. Wherever you want to shift, just let us know your shifting requirements, number of employees, source and destination place, and we will plan your project accordingly.
We offer customised corporate office relocation services to our clients to meet their requirements. Whether you are shifting a single employee or a group of employees along with their families, we include a mix and match of moving services, including packing, unpacking, protection, cleaning, storage, uninstalling, re-installing, etc. We understand that one size does not fit all. So, we design our services to meet your employees' unique needs while helping them move.
Yes. At Southern Cargo Packers and Movers, we have all-India relocation experts who can handle your interstate relocation needs.
The key is to look for the best corporate shifting company near you, not the lowest price. Look for qualities like timely delivery, high-quality packaging materials, hassle-free transportation, customised services, etc. You will find all these qualities at Southern Cargo Packers and Movers. You can check our online reviews and ratings and see what our past clients say about our service.
On your first call to us, you must give us details about your move, including the origin and destination location, number of employees to be shifted, size of the house to move, the approximate volume of goods to carry, tentative date of the move, availability of elevators, floor of residence at both buildings, etc.
How our Corporate Relocation Service Ensures Smooth Corporate Shifting Process
Corporate shifting is challenging, but when you hire Southern Cargo Packers and Movers, you get the best corporate moving experience without any complexities or problems mentioned above. Depending on your employees' needs, we create a suitable plan and implement it in the best way. We assign a dedicated manager to coordinate with your employees and deliver good outcomes.
Here are a few qualities that set us apart from our competitors:
Latest News
Latest News From Our Blog​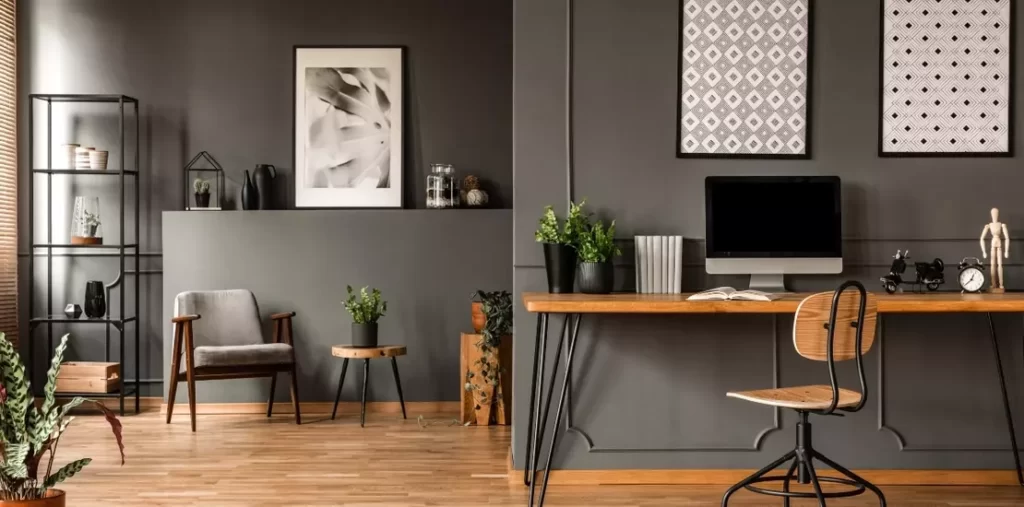 According to a SCIKEY Tech Talent Outlook for 2022 research revealed that 82 percent of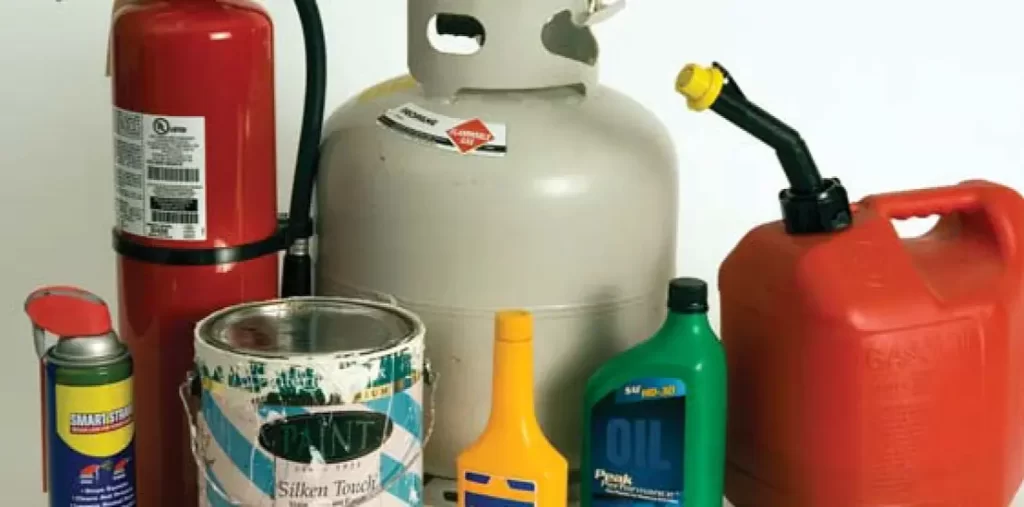 Moving can be a frightening experience. There's so much to think about and organize, and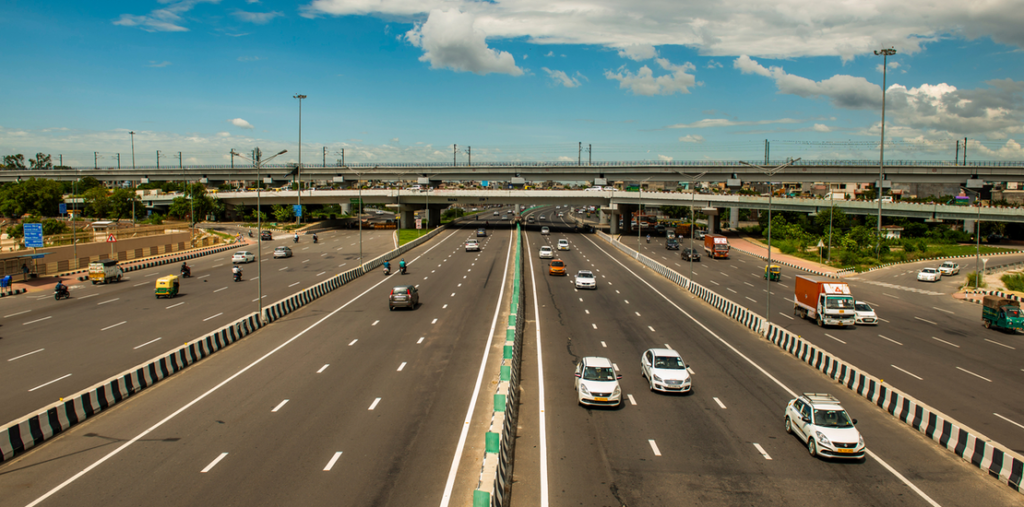 If you've just moved to a new city, you should transfer your car insurance policy