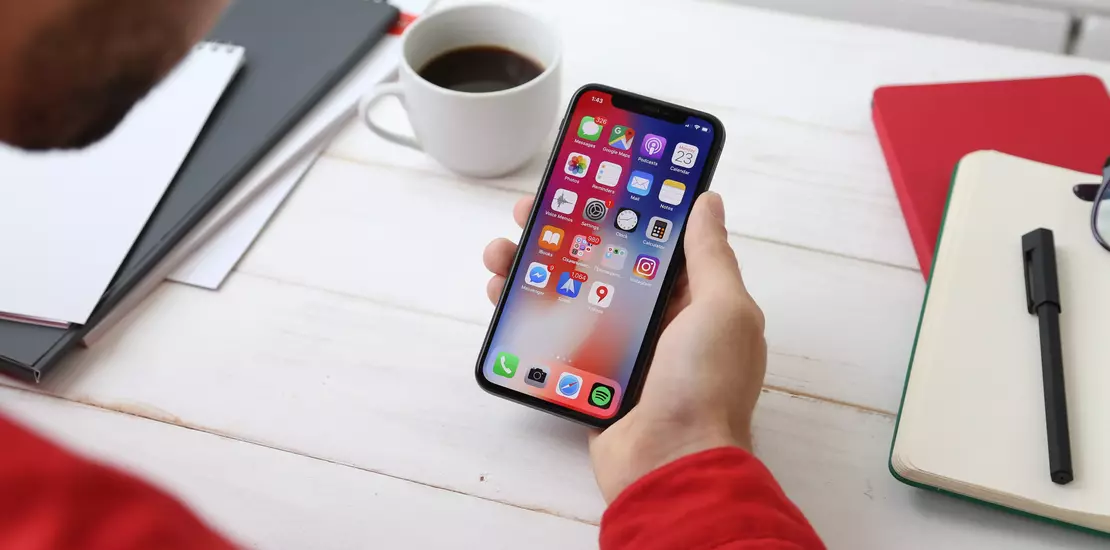 If you're moving to Mumbai, congratulations! This vibrant city has a lot to offer, from delicious food to amazing culture and vast work opportunities. But it can also be a bit overwhelming, especially if you're not familiar with the area. However, there are plenty of apps that can help you get around from finding the best restaurants and bars to booking taxis, there are apps for everything even you can hire professional packers and movers in Mumbai online that can help you when you're moving to Mumbai.
List of 8 Must-have Apps if you are Moving to Mumbai
Here are 8 must-have apps that will make your transition to Mumbai life a breeze:
1. m-Indicator
If you are moving to Mumbai, one of the first things you need is an app that helps you navigate the city's extensive and complicated local train network. The Indicator app is a must-have for any new resident of the city. It provides route maps, train schedules, and fare information, as well as live updates on train delays and disruptions.
2. UTS
The UTS app (Unreserved Ticketing System) is a lifesaver for commuters who want to avoid long queues at the ticket counter. With UTS, passengers can book their tickets online on their smartphones. The app is available for both, Android and iPhone devices. Once you have booked your ticket, you can use the QR code to board the train. The best part about UTS is that it integrates with M-indicator, so you can check train schedules and fares without any hassle.
3. Ridlr
Buses are also an option for many of us, besides trains. But if you've ever tried to buy a ticket during rush hour, you know that it can be a bit of a hassle. That's where Ridlr comes in. Ridlr is a smartphone app that lets you book tickets for BEST and NMMT buses. It's similar to the UTS ticket booking app, but it's specifically designed for buses in Mumbai. So if you're tired of dealing with buying tickets on the running bus, download Ridlr and enjoy a hassle-free commute.
4. BEST (Prawas)
The BEST Prawas app is designed to help commuters track the location of their buses in real-time. It is available for both Android and iOS devices. The app provides real-time tracking of buses, so commuters can plan their trips accordingly. In addition, the BEST app also allows users to see arrival times for all buses at a particular stop, as well as view a map of the bus route.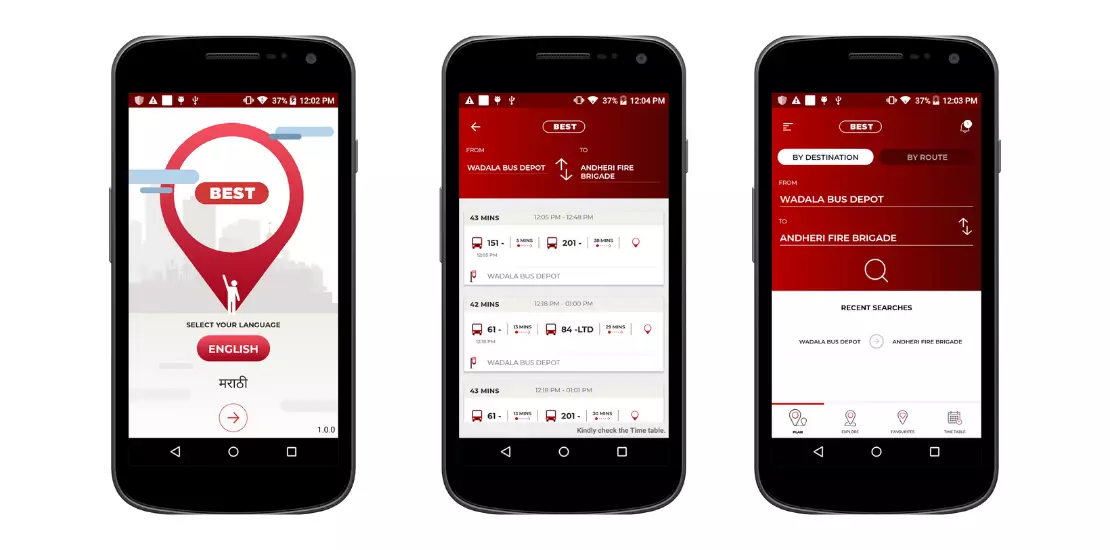 5. Ola or Uber
Another essential app for anyone living in Mumbai is a ride-hailing service like Ola or Uber. They're available 24/7 for you to take you where you want. You can easily book a sedan, SUV, hatchback car, or even an auto-rickshaw at any hour of the day. Additionally, they allow you to track your ride and share your ride details. You can use this method to not only track your location, but also provide your personal contacts with ride details. That way, they can contact you if anything goes wrong. So next time you're feeling somewhere to go, don't hesitate to book Uber or Ola Cab. They'll be more than happy to help you get where you need to go.
6. Urban Company
The Urban Company app is a one-stop-shop for all your household needs, both big and small. With this app, you can book home services including beauty & wellness for men and women, AC service, electricians, plumbers, carpenters and many more. And if you need a more specialized service, like Salon at home, Spa at Home, Party Make-up, Parlour at Home and Massage at Home, they can connect you with the right person for the job. Plus, with the built-in chat function, you can easily communicate to make sure they're the right fit for you. So whether you need help around the house or want to find someone to do your haircut or makeup, the Urban Company app is a great resource.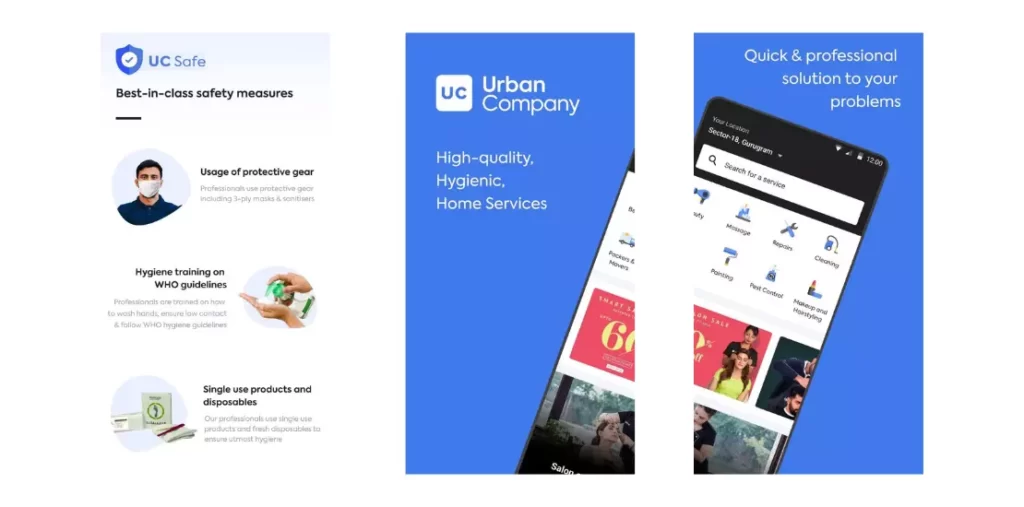 7. Nestaway
Nestaway is an app that helps you find rooms and houses to rent in Mumbai. The app has a search feature that allows you to filter your results by location, price, and a number of bedrooms. You can also read reviews of the properties listed on Nestaway. Overall, the app is a convenient and easy-to-use option for finding rental housing in Mumbai.
8. Whats Hot
With so much to do and see in Mumbai, it can be difficult to keep up with everything that is happening in the city. What's Hot by the Times Internet Limited is an app that can help you stay on top of what is happening in Mumbai. The app provides ultra-local news as well as schedules of the latest plays, movies, and shows. It also has listings of bars, clubs, and restaurants nearby as well as offers and discounts at various shopping outlets. With What's Hot, you can easily find something to do in Mumbai whether you are looking for entertainment, dining, or shopping.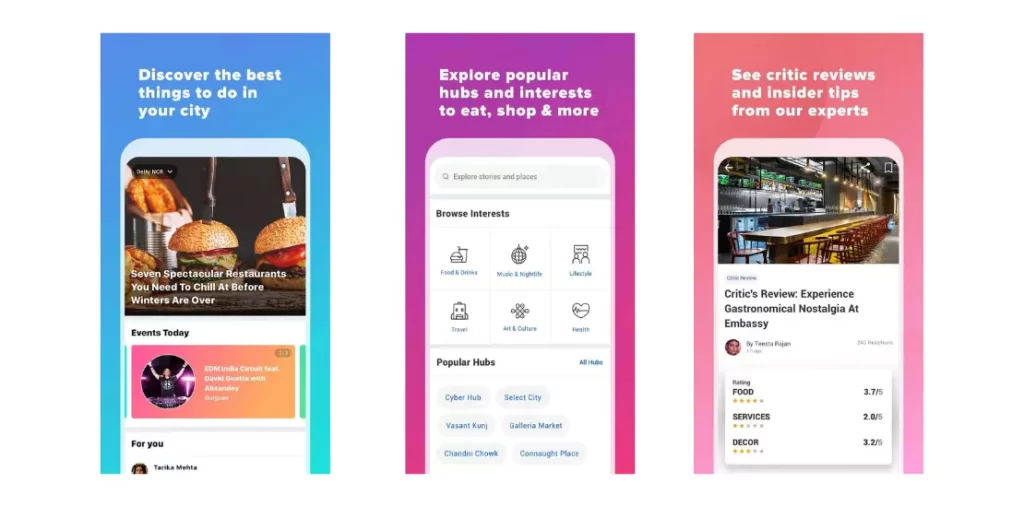 If you're like most people, you'll want to take some time to get settled in before exploring all that Mumbai has to offer. These apps will help make the process a little bit smoother. And once you're ready —- there's definitely something for everyone!
Do you have any favorite Mumbai apps that we missed? Share them in the comments below