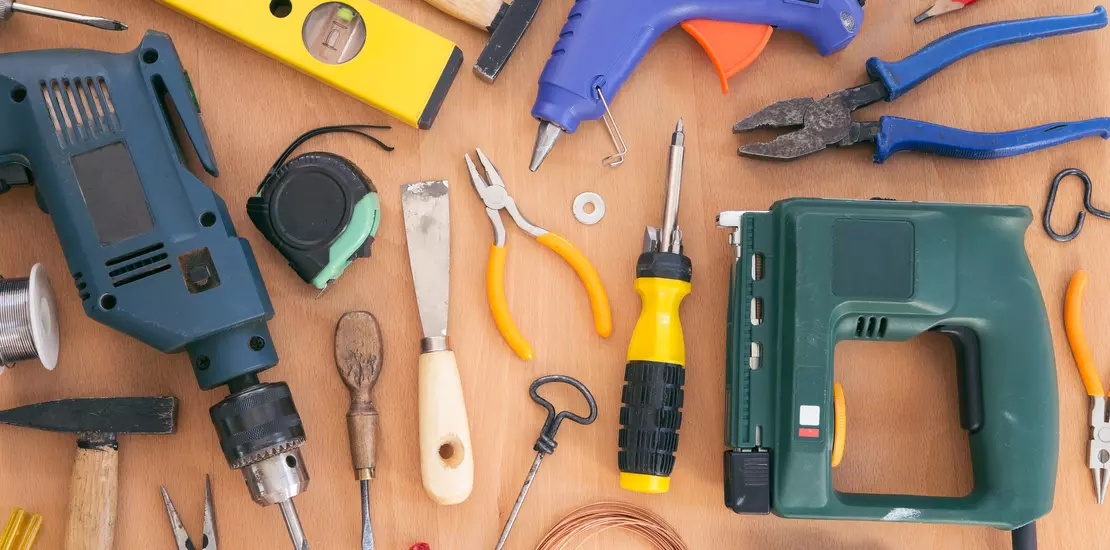 It's easier to relocate when you hire professional movers packers Mumbai and have confidence that they'll do the job carefully. But what if you're moving on your own? There are a number of things to consider. From making sure your items are protected, to actually lifting and loading everything onto a truck – it can be a lot to handle!
That's why we've put together a list of 11 essential tools that you must have to make your move easier. Everything from Scissors to hand trucks that will make the physical act of moving simpler – these tools can all help take some of the stress out of your big day.
Table of Contents
Here are 11 tools you must have when moving:
1. Electric Drill
It can help you with a variety of tasks, such as hanging a picture, mounting a TV on the wall, or making holes for electrical wiring. You can complete a lot of work in a few minutes rather than hours if you have this tool.
2. Scissors
A pair of scissors is a must-have for any mover. It's an absolute requirement for moving day and beyond. To help with cutting tape, opening boxes, and opening new packages, you'll need a decent pair of scissors.
3. Tape
One of the most essential items for any move is tape. Whether you're sealing up boxes or securing furniture by wrapping it with a plastic sheet, tape is a necessity. We're not aware of any move that hasn't required tape. So if you're getting ready for a big move, be sure to stock up on this essential item.
4. Multi-bit screwdriver
A multi-bit screwdriver is required for many small tasks. This specialized screwdriver has a variety of bits and interchangeable tips that may be utilized when assembling or dismantling cabinets, beds, and drawers.
5. Wrench
Do you want to put together furniture? You'll probably need a wrench. The majority of pieces of furniture, from dining seats to bookcases, require the use of a wrench while assembling the components.
6. Hammer
A hammer should be on your moving equipment list. It won't take much. For driving nails and screws into walls and furniture, all you'll need is a basic claw hammer.
7. Measuring Tape
There are so many different reasons to need a tape measure when you relocate, from measuring for carpets and curtains to measuring doorways and furniture. Make sure you get a tape measure that reaches at least 12 feet in length.
8. Straps and Ropes
Straps and ropes are an essential part of any move, helping to secure your belongings and prevent them from shifting around in the truck. You can easily find them at your nearby hardware stores.
9. Step Ladder
A step ladder will come in useful on move-in day and beyond, as you settle into your new home. From hanging pictures to changing light bulbs and cleaning hard-to-reach places, a step ladder is an essential tool for any household.
10. Hand Truck
A hand truck (also known as a dolly) is a device that helps you move heavy objects. It has two wheels, a ledge, and a handle to make lifting and transporting heavy things easier.
11. Swiss Army Knife
A trusty Swiss Army knife should be a staple in any moving tool list. From opening crates and cutting through packing tape to stripping wires and tightening screws, this versatile tool can come in handy during a move.  You may never know when you'll need it while moving.
Moving is a stressful time, but with these 11 essential tools, it doesn't have to be. Be sure to get everything you need well in advance of your moving date so you're prepared for anything.
Comment below and let us know — what other must-have tools we missed!