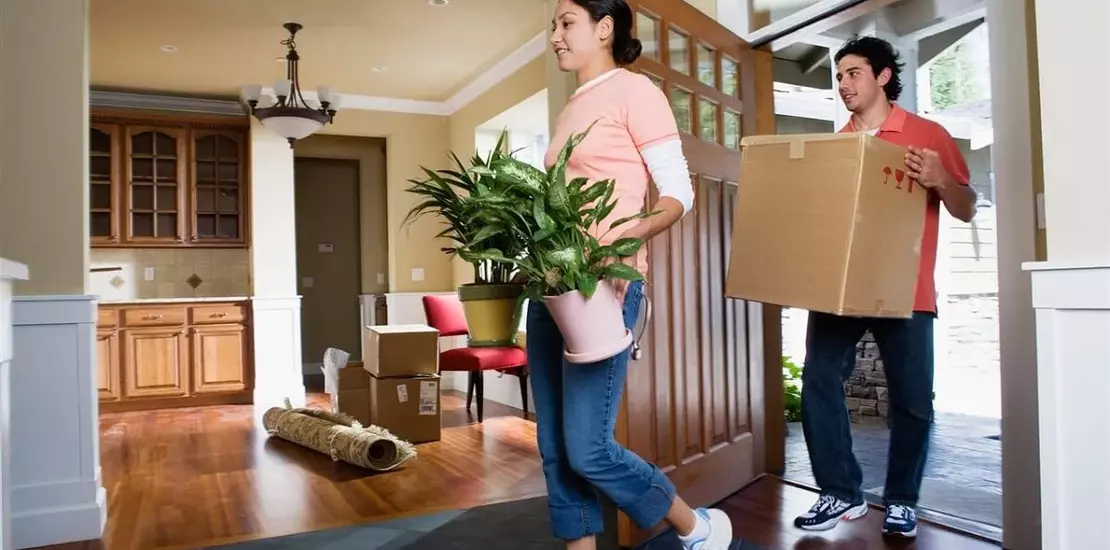 Congratulations on finding your dream home! Moving to a new house is a big step and definitely worth celebrating. However, there are few things you'll need to do before settling in. From cleaning to checking for repairs, there's a lot to do. We understand that you're already stressed out with packing and getting ready your belongings so packers movers Mumbai can move them, but before your boxes arrive at your new house will make settling in a lot less difficult. Fortunately, we've compiled a list of all the things you need to do so you don't have to worry about where to begin.
Table of Content
Check out these 15 things you need to do to make your home ready to live in:
1. Clean The Entire House
You may want to wait until all of your furniture is in before you start cleaning, but we recommend giving the entire house a good scrubbing before you move anything in. This way, you'll have a clean slate to work with and won't have to worry about cleaning around your furniture. Also, you can locate and correct a number of issues during deep cleaning that you didn't notice at the time of finalizing your property.
How to clean the house:
2. Don't Be Alarmed By Faulty Outlet Ports!
When you move into a new home, there are bound to be a few things that need to be fixed. One of the most common issues is with the outlet ports – they may not work or they may not be positioned in the best spot. Don't worry, this is a common problem and it can easily be fixed!
To fix outlet ports:
3. Check for Dripping Taps and Pipes
Water damage not only causes extensive damage to your property but can also lead to mold growth, which can be dangerous for your health. That's why you must check for any signs of water leakage as soon as you move in.
Anything from leaking faucets, old sink drain pipes, leaking water heaters, trickling toilets, and blocked drains to clogged drains may need repair.
4. Check If The Meters are Operating Correctly
Check that all the meters are operating correctly. This includes the gas, water, and electricity meters.  If you find any problems with the meters, report them to your utility company as soon as possible.
Not only will this ensure that you're billed accurately for your usage, but it will also help to prevent any accidents that could occur due to faulty meters.
5. Get Utilities Ready to Lead a Normal Life
After you've checked that all the meters are working correctly, the next step is to get your utilities set up.
There's no denying that no one can get through the day without access to Social Media, coffee, or the News. Therefore, you must be ready with all of these services in order to have a typical day after relocation.
Call these essential service providers and request that the services begin on a specific date:
6.  Keep an Eye on The Insects
If you see any insects in your new home, don't panic! It's normal to see a few bugs here and there, especially if the house has been vacant for a while. Examine your home for these crawly insects and clean them using pesticides like phenyl and bug-killing sprays.
However, if you start seeing more insects than usual, or if they seem to be infesting the property, then you should call an exterminator.
7. Change The Locks
It's always better to be safe than sorry. After you move into a new home, one of the first things you should do is change the locks on all the doors. This includes the front door, back door, side gates, and any other entry points to your home.
You never know who has a key to your new home, so it's better to be safe and change the locks.
8. Set Up Your Furniture
Once you've moved all of your furniture into your new home, it's time to start setting it up. But before you start putting everything in its place, there are a few things you need to do first.
If you don't believe the furniture will suit your new house's interiors, you could consider replacing them. This could be a fantastic opportunity for you to boost the style quotient in your home with modern items.
You can easily sell old household items online on websites like – Quikr, OLX, Secondhand bazaar, and many more.
9. Set Up Your Electronics
Now that your furniture is in place, it's time to set up your electronics. This includes everything from your television and entertainment system to your computer and home office.
If you have a lot of electronics, it's a good idea to think about where everything will go before you start plugging things in. In the long run, this will save you a lot of time and frustration.
10. Unpack Your Boxes
After you've moved and set up all your furniture and electronics, it's time for unpacking. Start by unpacking the essentials first, such as clothing, bedding, and toiletries. Then, you can move on to unpacking the rest of your things.
As you're unpacking, take the opportunity to declutter your belongings. If you don't need something, donate it or sell it online. This will help you to keep your new home tidy and organized.
11. Paint The Walls
One of the best ways to personalize your new home is to paint the walls. This is also a great way to cover up any imperfections that you may have noticed when you first moved in.
If you're not sure what color to paint your walls, take some time to look through magazines, blogs on the internet, and catalogs for inspiration. You can also ask your friends and family for their opinion.
It's time to get painting once you've chosen a color. If you're unsure how to proceed, there are several instructional videos on Youtube that can assist you. You can also hire skilled painters if necessary.
12. Consider The Home Décor
The way you furnish and decorate your home can have a big impact on how comfortable you feel in it. If you're not happy with the way your home looks, take some time to consider what changes you can make.
If you're not sure where to start, you can find plenty of home décor ideas on the internet and in magazines. You can also ask your friends and family for their opinion.
13. Hang Curtains or Blinds
Curtains and blinds for your windows not only add to the sense of privacy but also enhance the level of refinement and comfort. Consider the style and color schemes of curtains you intend to put up, based on how you want to decorate your house.
You can either purchase them ready-made or have them custom-made to fit your windows.
14. Make Your Home Self Energy Efficient
Installing solar panels, LED lighting, and other energy-saving devices can help you reduce your carbon footprint and save money on your utilities.
How you can do it:
15. Get to Know Your Neighbors
Getting to know your neighbors is a great way to make yourself feel at home. Good relationships with your neighbors can provide a sense of community and safety, and can even come in handy in practical ways.
For example, if you ever need to borrow a ladder or a cup of sugar, your neighbors will be more likely to help you out if you have taken the time to get to know them. Even simply saying hello to your neighbors when you see them can go a long way towards making everyone feel more comfortable in the neighborhood.
So don't be afraid to introduce yourself – after all, your neighbors are just people like you, and building relationships with them is one of the best ways to build a strong and vibrant community.
There are many things you will have do to in your new home when moving for the first time. So, spend a day or two after moving to get everything in working order from checking for repairs to painting the walls and making your home more energy-efficient, you can create a space that is both comfortable and stylish.
We hope these tips have given you some ideas of what you can do in your new house — please share with us any other tips or tricks you've learned along the way!