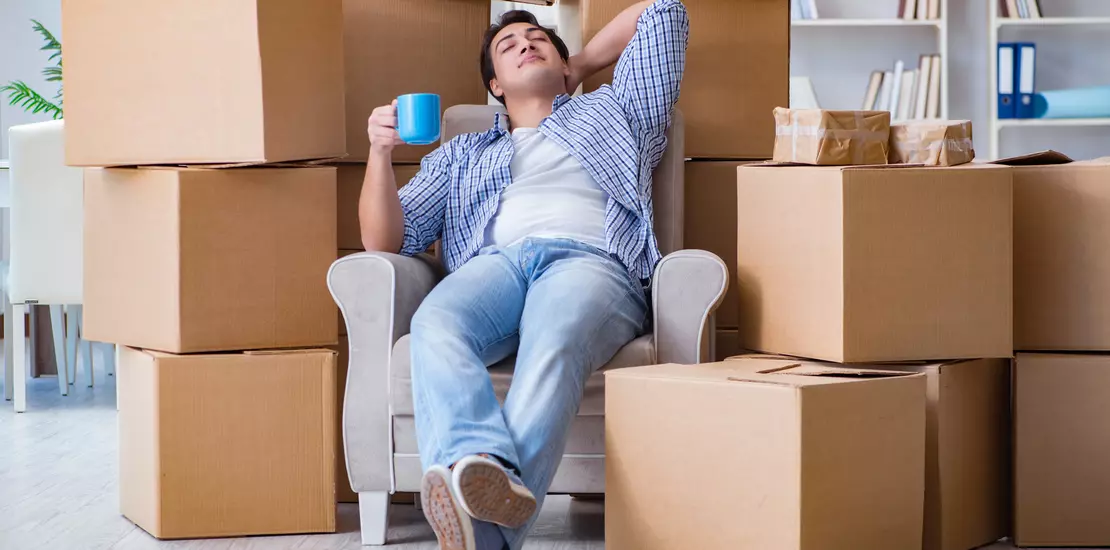 India is a huge country with a lot of people—more than 1.3 billion, to be exact. That's a lot of people to move, and as the years have gone by, packing and moving services have become more common. This growing trend can be attributed to a number of factors, such as the ever-growing economy, the rising cost of living, job opportunities, ease of relocation, and many more. 
As India continues to grow as an economic powerhouse, an increasing number of people are relocating in search of better opportunities. Unfortunately, It is no secret that the process of moving can be incredibly stressful. From packing up all your belongings to getting everything safely to your new home, there are a million things that can go wrong.
However, People are likely to relocate more often than ever before, this led to a trend of people hiring professional packers and movers Thane to help them relocate.
Let's dive in to actually find out why this is becoming increasingly common in India. 
7 Reasons Why Hiring Packers and Movers Becoming Common in India
1. Job opportunities
As more and more people move from one city to another in search of better job opportunities. The recent pandemic has played a major role in relocation, many people reassess their living situations. With more and more people working from home, there is less need to live in a bustling city center.
As a result, many people are choosing to move to smaller towns or even rural areas, that's why the demand for packers and movers services has surged. This is because moving all of one's belongings from one place to another can be a difficult task.
Movers make this task easier by packing and transporting all of one's belongings for them. This is especially helpful for those who are moving to a new place and are not familiar with the area.
2. Increasing cost of living
According to a LocalCircles survey, 92 percent of Indian families claim that their monthly costs have increased in the previous three months. In fact, on May 12, 2022, the government released retail inflation data suggesting that cost of living was at its highest level in eight years.
This increase in the cost of living resulted in a greater demand for packers and movers. As more and more people looking to save money by moving to a cheaper location.
3. Educational purposes
In recent years, an increasing number of students in India have been moving to other places in search of educational opportunities. This trend is most pronounced among youngsters from rural areas, who often face limited options for schooling in their hometowns.
By relocating to larger cities, these students are able to pursue a wider range of academic programs and gain the skills and knowledge they need to succeed in the global marketplace.
It has led to a corresponding increase in the demand for packers and movers. As students flock to big cities in search of knowledge and they need reliable and experienced professionals to help them settle into their new homes.
4. Affordability
In India, people are moving to other places due to affordability. In a survey conducted by EIU in 2019, Bengaluru, Chennai, Ahmedabad, and New Delhi were ranked among the world's ten cheapest cities. Therefore, affordable cities like these have been the most preferred destinations for people relocating.
The main reasons behind this are the availability of better infrastructure, more job opportunities, and a better quality of life. Additionally, these cities offer a more cosmopolitan lifestyle, which is appealing to many people who are looking to relocate.
It has resulted in a significant increase in the number of people hiring packers and movers to assist them to move.
5. Time saving
Moving is a big undertaking, and it can be tough to do everything on your own. From the packing process to loading your belongings into a truck and then driving to your new home, the whole process can take days or even weeks. And that's not even considering the time it takes to unpack everything and get settled into your new place.
Fortunately, there is an easy solution to this problem hiring packers and movers, they have the necessary equipment to move heavy furniture and appliances. As a result, availing of moving services save a considerable amount of time.
6. Convenient and Stress-free
Hiring packers and movers is becoming more common in India as people become increasingly busy with work and other commitments. So convenience and stress-free are probably the two biggest reasons people hire movers and packers. It can be very time-consuming and difficult to pack up all of your belongings, load them into a vehicle, and then unload and unpack at your new location.
7. Safety
Safety is another important reason why hiring packers and movers is becoming increasingly common in India. With the number of accidents and injuries occurring during the DIY move process, it's no surprise that more and more people are opting to leave the heavy lifting to professionals.

Not only are movers highly trained in how to properly handle and transport your belongings, but they also have the necessary insurance to cover any damages that may occur during the move.
It's evident that the trend of hiring packers and movers is increasing in India. The reasons mentioned above are some of the most common ones for hiring movers in India. If you are looking for a convenient, affordable, and safe way to relocate, hiring professionals is definitely the way to go. Let us know what are your reasons for hiring packers and movers? We'd love to hear them!