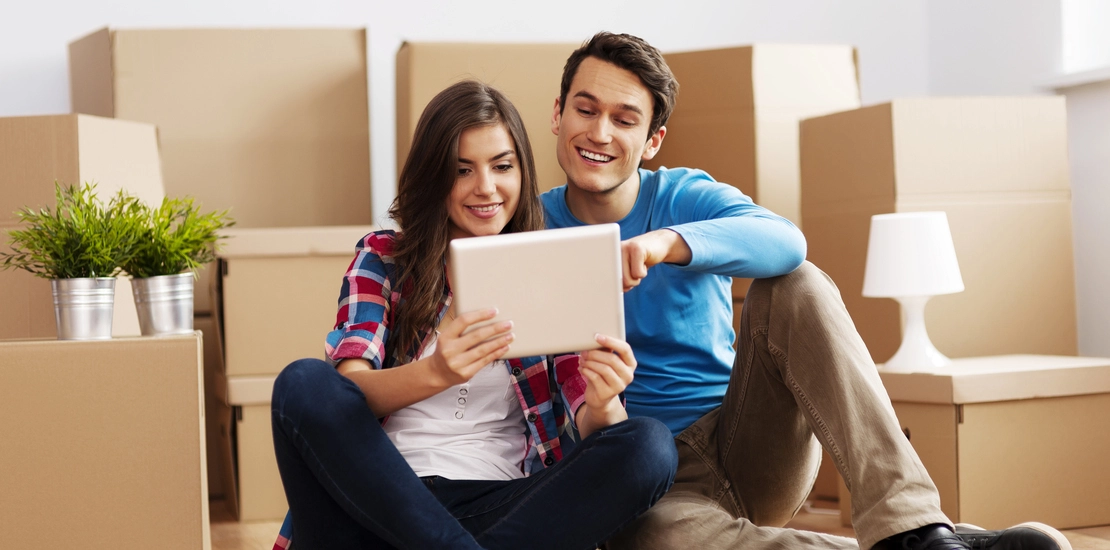 So, you're moving out of your rental? Whether it's because your lease is up or you've found a new place to live, it's important to know what steps need to be taken in order to smoothly transition out of your rental property. Follow this seven step tenant checklist to make sure everything goes according to plan!
Table of Content
Here's a 7 step tenant checklist for moving out:
1. Schedule Movers in Advance
Moving can be a daunting task, and there are a lot of things to keep track of. One of the most essential aspects is to ensure that you have movers lined up and ready to go on your moving day. Otherwise, you may find yourself scrambling at the last minute. There are a few things to keep in mind when scheduling packers and movers in Bhandup.
Scheduling packers and movers in advance may seem like an extra step, but it's worth it to avoid any last-minute headaches.
2. Check Your rental Contract
When you are about to move out of your rental property, it's important to make sure you're doing so in accordance with your lease agreement. Each lease is different, so make sure you read through yours thoroughly and understand what is required of you.
Some things that may be stipulated in your lease agreement include giving proper notice to your landlord, returning the property in the same condition as when you moved in, and paying any outstanding rent or utilities.
If you have any questions about your lease agreement, be sure to ask your landlord before you make any decisions about moving out.
3. Notify Your Landlord
When it's time to move out, be sure to give your landlord proper notice. The amount of notice you need to give will be stipulated in your lease agreement, so be sure to double-check before you send anything.
In most cases, you'll need to provide at least 30 days' notice to your landlord before moving out. This will give them time to find a new tenant and make arrangements for the turnover of the property.
4. Your Bills Must be Paid
It's critical to double-check that all of your rental payments have been made before moving out. This includes utility bills, such as electricity, water, and gas, as well as any supplementary services like cable TV or internet.
Also, be sure to check for any late payments or fees that may have been neglected, such as society maintenance fees.
5. Clean the Rental Property
Leaving your rental home clean is not only a courtesy to your landlord, but it's also required in most lease agreements. Be sure to do a deep clean of the entire property before you move out, paying special attention to the kitchen and bathroom.
It's likely that you won't enjoy the process of cleaning your present rental home before you leave it. However, it's important to take the time to do a thorough cleaning in order to make the move-out process as smooth as possible for everyone involved. Your landlord or property manager will appreciate the effort, and it will help to ensure that you get your security deposit back.
Here are a few steps to cleaning your rental before moving out:
6. Return the Keys
Once you've moved out and cleaned your rental place, the next step is to return the keys to your landlord. In most cases, you'll need to leave them with the property manager or someone else who is authorized to accept them.
Be sure to get a receipt or some other form of documentation that proves you've returned the keys. This will protect you in case there are any disputes later on.
7. Recover Your Security Deposit
When you move out of a rental property, you are entitled to receive back your security deposit, minus any damages or cleaning fees that may be due. However, in some cases, landlords may try to keep part or all of the deposit, citing damage to the property or breach of the lease agreement. If you find yourself in this situation, it's critical to understand your rights and options.
If you believe that your landlord is unfairly withholding your security deposit, you can first try negotiating with them. If that does not work, you may need to take legal action. This usually involves sending a demand letter and then filing a lawsuit if the landlord does not respond or remedy the situation.
So if you find yourself in this situation, don't despair; just take action to get back what is rightfully yours.
While the process of moving out of a rental property can be time-consuming and frustrating, it's important to make sure you do it correctly. By following these steps, you can avoid any potential problems and make the transition as smooth as possible.
Have you gone through this process before? What tips would you add to help others? — Let us know in the comments below.