Moving in Mumbai within the city or anywhere across India? We have you covered. Here, you will find some valuable tips and tricks to choose the best packers and movers in Mumbai.
When you look through the internet, you will find hundreds of movers and packers Mumbai. However, the trick is to find the one most suitable to your requirements, preferences, and budget.
Check for their credentials and use the tips mentioned below to find the best packers and movers that meet your expectations.
Table of Contents
1. Research
Conducting online and offline research is crucial to increasing your knowledge and making informed decisions. Find reliable packers and movers in your locality, go through their website, and gather as much information you can about their service.
2. Trust Word of Mouth
Get in touch with a friend or relative who recently had a pleasant moving experience in Mumbai. Their actual shifting experience will be better than blindly trusting big names.
3. Read Online Reviews
These days, many people trust online reviews as much as recommendations and referrals. According to a survey, about 89% of consumers read reviews before buying a product or service.
Online reviews posted by real people on trusted sites can help you make the right decision regarding choosing your packers and movers in Mumbai.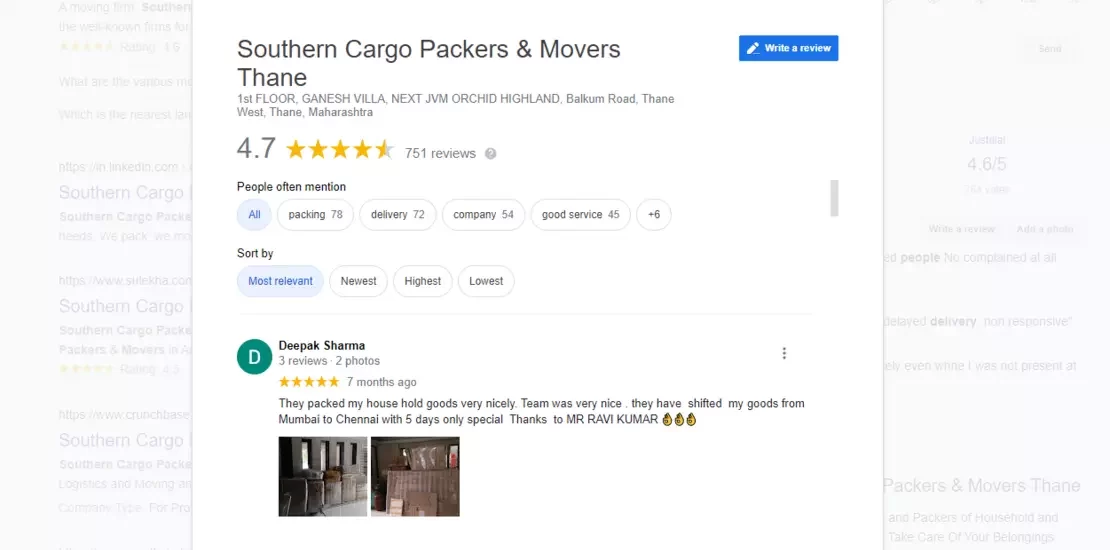 4. Compare Different Packers and Movers
While going through their websites or asking for referrals, compare different service providers based on their services offered, price quotes, time taken, customer reviews, etc. This information will help narrow down a few options to go ahead with.
5. Check the Services Offered
Packers and movers include several services like packing, unpacking, loading, unloading, transportation, etc. Besides these, some reputed service providers also offer optional services like transit insurance, AC dismantling and fitting, plumbers, electrician, warehousing, and carpentry service.
While looking for packers and movers in Mumbai, give attention to their optional services since they become a one-stop solution for your moving needs.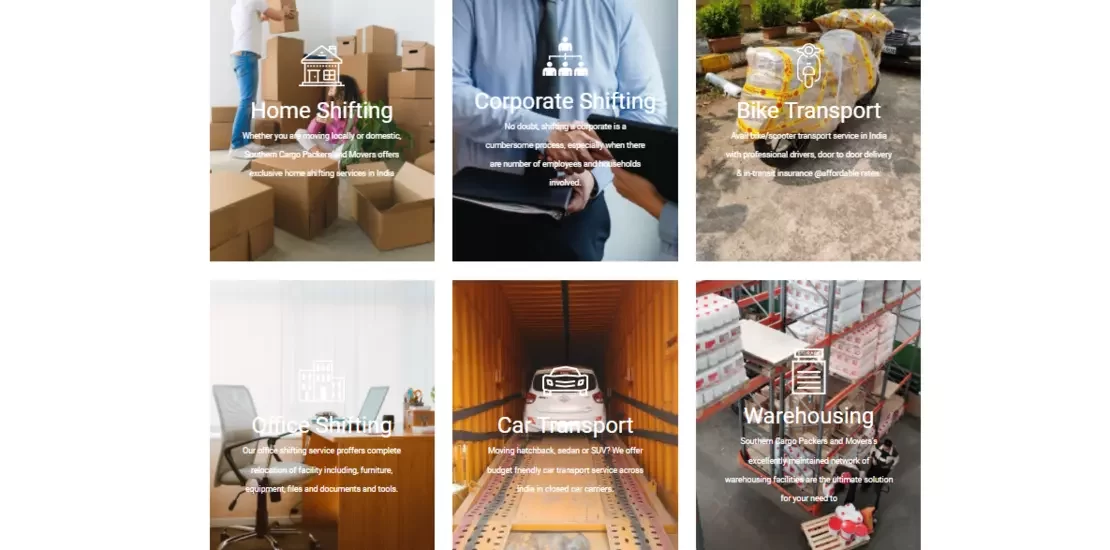 6. Enquire About Their Years of Experience
The mover's experience adds several benefits to the service quality. Packers and movers who have been in the business for long can bring valuable and reliable service while relocating.
7. Check if They Provide Insurance
Although reputed packers and movers in Mumbai take full responsibility for your belongings, relocation involves potential risks due to unavoidable circumstances. Therefore, prefer a moving company that provides transit insurance. You must opt for it even if you need to pay extra.
8. Raise Questions Regarding Packing Materials
Ask the company about the packing material they will be using for your belongings. 4 layer packing is the best way to keep your goods protected during transit.
Also, enquire about the packaging materials they use for delicate items, precious goods, furniture, appliances, etc.
9.Pay Attention to the Customer Service
The speed at which their customer care center responds to your queries indicates their professionalism. Effective query resolution and assurance increase the likelihood of their reliability.
10. Look at the Price Point
Being money-minded is not bad when it comes to selecting packers and movers in Mumbai. Their moving charges should be reasonable without any hidden costs.
However, the key is to find the best moving service, not the cheapest. Low-cost services might be cheap because of quality reasons.
When looking for packers and movers in Mumbai, ensure quality packaging, timely delivery, and the extent of services offered rather than making your decision based on price.
Conclusion
Hope you find these tips helpful in choosing the best packers and movers in Mumbai. Using these tips will give you the joy of hassle-free relocation.
Which tip helped you the most during your selection process?